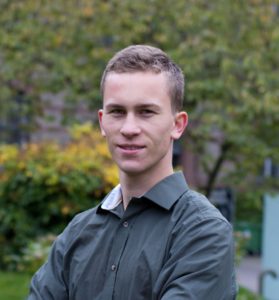 My name is Steeven H. Spangsdorf, a Danish materials engineer in my late twenties. I have a deep interest in the art of simplified teaching and a wish to spread the understanding of our World to everyone.
I enjoy assisting the interested student at the fundamental level of things, put effort into avoiding unnecessary words and confusing definitions and believe in the layman explanation of everything.
"If you can't explain it to a six year old, you don't understand it yourself." ― maybe Albert Einstein
2015-2016 University teacher: Class teacher in Advanced Mathematics
2014-2016 University assistant: Teaching assistent in Fundamental Physics
2013-2017 Sporadically private tutor and teacher for university students' exams and projects
2013-2015 Tutor at private company, StudyNova, for grammar school and high-school students
2012-2015 University assistant: Teaching assistent in Advanced Mathematics
2011-2017 Engineering student in mechanics, materials and manufacturing at The Technical University of Denmark
2009-2011 Military background: Base education and practical experience as teacher, instructor and educational planner
In my pursuit for the perfect tutoring method I have been roaming around exam preparation cafés and student & researcher forums (such as Physics SE) doing free volunteer work for years. With this website I now aim for commercializing and structuring my assistance.